Our foundation was forged in telecommunications services
We have grown with the industry and know how to navigate this specific arena. From negotiating land leases, completing a difficult permitting processes or surmounting difficult construction parameters, our scalable services provide technical expertise and assistance for all types of projects in both wireless and fiber.
Hoss is your go-to source for telecommunications investments.
New Telecom Projects
Starting a new build from scratch can be daunting, even when you know what you are doing. Hoss offers advice on everything you need to start a new build, anticipating issues before they become expensive and time-consuming.
Land Acquisition and Permitting
Whether analyzing coverage patterns or determining viable substrate for a tower foundation, each telecom project has unique requirements, ROI objectives and restrictions (environmental and legislative) which can bog down a project before it even starts.
We know the ins-and-outs of navigating the legal landscape to get a project approved to meet zoning and environmental regulations.
Design and Engineering
Creating a plan for smooth, efficient workflow as the project phases forward lessens opportunities for surprises later.
Construction
We provide expert guidance with your plans to ensure teams are never idle due to a shortage of essential materials, a gap in precision skill sets, or lack of direction.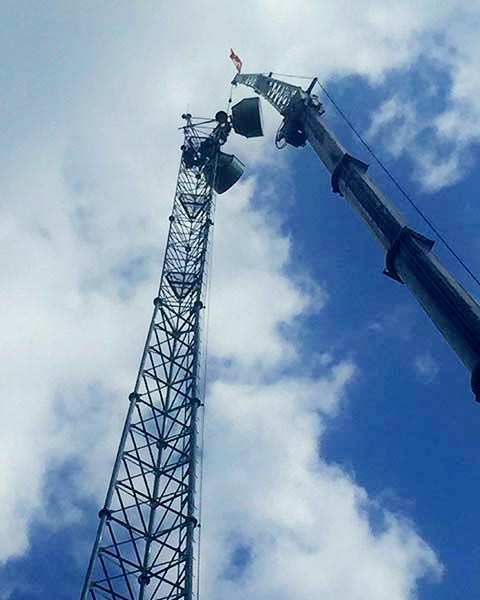 Telcom Equipment Installation
Existing Telecom Facilities
Not every project starts from the ground up. Equipment and facilities need maintenance to keep them functioning correctly. Older installations can remain profitable with component modernization. When, inevitably, systems run the course of their usefulness and need to be dealt with.
Hoss can help! We create efficient solutions to help you with your existing equipment.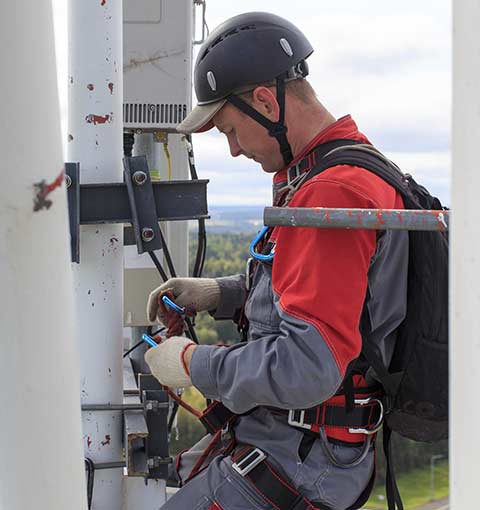 Cell Tower Equipment Maintenance
System Upgrades
At Hoss, "upgrades" don't necessarily mean tearing things down. In many cases existing investments can be enhanced by disassembling obsolete structures and removing outdated components to be replaced by current technology. Re-using equipment still viable and operational will help you keep costs in line and keep your investment profitable.
System assessments, permitting and acquiring permissions for installation and activation of new components; we help get your project off the ground quickly and the equipment modernized efficiently.
Maintenance Contracts and Service
Every facility has different on-going needs due to the type of the equipment deployed, system requirement as well as climatic exposure. The unexpected can rear up at any time which can create acute needs or sow the seeds for future issues.
Hoss is a valuable partner in keeping your facility operational in the long run and avoiding big problems which could've been handled with regular inspection.
End of Service Life
The decommissioning process is an important component of the life cycle for any installation and can incur many unforeseen costs.
Through careful planning and logistical experience, Hoss can help you retire a system in an orderly and cost-effective manner.
We bring a systematic approach to planning shutdown and disassembly of the facility while keeping environmental concerns and legal compliance as a top priority. We provide guidance with reclaiming useful equipment and information on proper disposal or recycling of the rest, enabling you to leave the site clean as the day installation began.
Are You Ready to Discuss Your Telecom Project?